January 3, 2018
By Curtis M. Wong
Huffpost
Justin C. Mann and James W. White of Schenectady, New York, were charged with first-degree murder and four counts of second-degree murder, Troy police Capt. Daniel DeWolf told CNN. Mann, 24, and White, 38, pleaded not guilty during arraignments Dec. 30. Preliminary hearings are set for Thursday.
The men allegedly bound and killed Shanta Myers, 36, her partner Brandi Mells, 22, and Myers' children, 5-year-old Shanise Myers and 11-year-old Jeremiah Myers, in an apartment in Troy, New York, just north of Albany. The victims' throats had been slit, the Albany Times Union reported.
The victims were slain around 9 p.m. on Dec. 21, according to the Times Union. Their bodies were discovered Dec. 26 by the apartment property manager, who had been contacted by the mother of one of the victims after she couldn't reach her daughter over Christmas.
Myers and Mells reportedly had gotten engaged last year.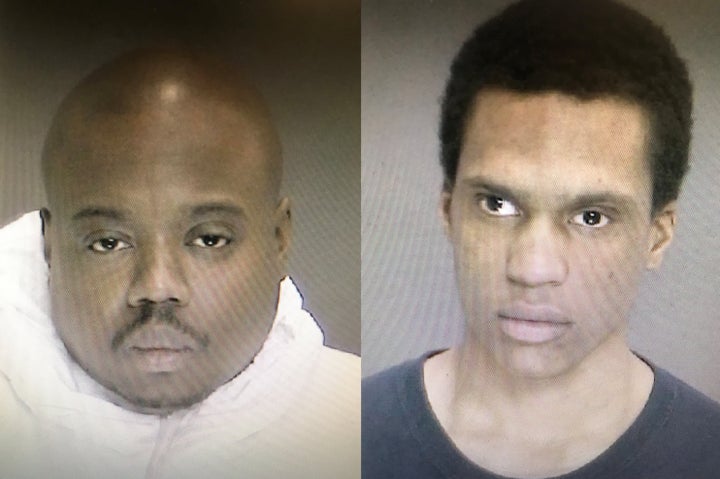 At a Dec. 30 news conference, Police Chief John Tedesco said one of the suspects knew one of the victims, but he did not elaborate. No additional arrests were expected.
"I don't have to tell you what a good feeling it is to have these two in custody. It's a great relief," Tedesco told the Times Union. He did not say whether investigators had determined a motive.
"The investigation is still ongoing," the chief said, "and that's one of the things that we're looking for."
Rensselaer County District Attorney Joel Abelove, who was also present at the news conference, offered similar sentiments.
"The savagery and barbarism of what happened to these people has been well-reported on by now," Abelove said. "Our hearts go out to the victims and their families. They've suffered an unspeakable loss, they're trying to gets their heads around; as is most of the public."
The killings stunned the community, the Rev. Jackie Robinson Sr. of the Oak Grove Baptist Church in Troy, told CNN earlier.  "The entire city is really traumatized by what has happened," he said. "It's inconceivable."
White was convicted of manslaughter in a previous case and served time in New York prisons from 2001 to 2010, according to state records cited by CBS. He was described to the Albany Times-Union as "very troubled" by Michael Saccocio, the executive director of the City Mission shelter, where he'd previously sought food and housing.