SC Equality is committed to ensuring a future where every student who walks the halls of our schools and who sits at the desks in our classrooms is safe and protected.
The fight for Equality in South Carolina is only as strong as our volunteers — individuals like you from all across South Carolina who are willing to lend their time and their talents to keep changing our state for the better.
Here's what others had to say about SC Equality:
Great group, does excellent work towards protecting people in South Carolina
Hardest working and brilliant leaders! Visionary leadership that can not only conceive of and develop a successful long term, multi-pronged strategy that includes all forms of our community
Some great people with so much drive and inspiration.
Very supportive wonderful and great
Want pro-equality candidates in SC? This is where you give your dollars!
Working to ensure equal rights for my family!
Thank you for what you are doing to make our state a better place to live! You are appreciated!
Welcome to the SC GSA Network
SC Equality is committed to ensuring a future where every student who walks the halls of our schools and who sits at the desks in our classrooms is safe and protected.
In 2011, we created the SC GSA Network (South Carolina Gay-Straight Alliance Network). The SC GSA Network is the only National GSA Network member in the Palmetto State. We provide the education, support and crisis management needs of all South Carolina's High School GSAs.
At SC Equality, our safe schools initiatives have taken many forms, from legislative to educational.
LGBTQ student fell unsafe at school
LGBTQ students avoid school functions because they feel unsafe
LGBTQ students who felt they received school-based discipline because of their sexual orientation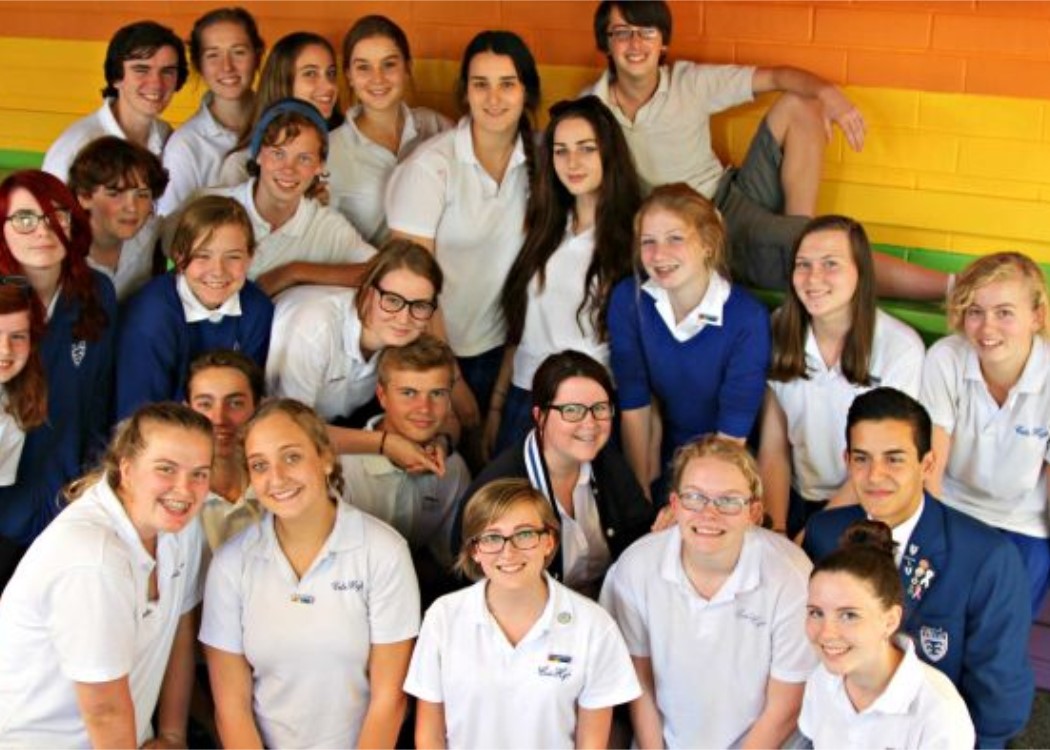 Schools are often hostile environments for LGBT youth. Nearly 9 in 10 LGBT students report experiencing harassment within the last school year, and 3 in 10 report missing a class – or even a whole day of school – because they felt unsafe.  It's critical that we work to build environments of acceptance to ensure all students can be out, safe, and respected in school.
SC Equality launches "Youth and Safe Schools" program
The need for a statewide Youth and Safe Schools Program cannot be overstated, and what is at stake for so many lesbian, gay, bisexual, transgender and questioning youth is nothing short of life or death. Even as we celebrate marriage equality and a number of other key victories, LGBTQ youth in South Carolina continue to face extensive risk factors for:
Bullying & physical/sexual assault

Homelessness (accounting for as much as 40% of all homeless youth)

Human trafficking and sexual exploitation

Substance abuse & HIV transmission

Suicide & homicide
The latest data is clear within The Centers for Disease Control and Prevention's (CDC) 2015 Youth Risk Behavior Survey, which found LGBTQ youth continue to face deeply disturbing and even life threatening challenges.
The CDC research showed that in 2015, more than 40 percent of LGB students have seriously considered suicide, and 29 percent reported having attempted suicide during the past 12 months. Sixty percent of LGB students report having been so sad or hopeless they stopped doing some of their usual activities and more than 1 in 10 reported missing school in the past 30 days due to safety concerns.
Our goals for the "Youth and Safe Schools" program in South Carolina
SC Equality's Youth and Safe Schools Program aims to create a culture of inclusion while countering the bullying, harassment, social isolation, and bigotry that dramatically increase risk factors for LGBTQ (lesbian, gay, bisexual, transgender, and questioning) students.
Through this program, we seek to shift the culture so that each of South Carolina's 103 school districts will adopt comprehensive, nationally recognized best practices for meeting the needs of LGBTQ students.
During the 2017-18 school year, our Youth and Safe Schools Program has reached out to all 103 school districts to help Superintendents and upper level leadership chart a course for institutionalized LGBTQ student, family and staff support. We have are working with many school districts across the state, and have delivered LGBTQ sensitivity and best practice professional development training to school counselors, social workers and school resource officers. During this time we have also assisted in the launch of 3 new GSA's and will continue our work to ensure every student in our school districts are safe, valued, respected and graduate successfully.