LGBTQ ISSUES IN SOUTH CAROLINA
LGBTQ ISSUES IN SOUTH CAROLINA
SC Equality represents a large and diverse group of individuals across South Carolina on a wide array of issues. Some of the core issues that we have focused include safe schools for LGBT students, workplace fairness and employment protections, public safety, parental and adoption rights, marriage equality, and HIV / AIDS and other health related issues, just to name a few.  The following outlines the issues SC Equality will focus on moving forward.
The issues we are focusing on in 2018
Despite the significant progress our community has made, there is still no statewide law that prohibits discrimination against LGBTQ people in South Carolina. This means that, according to state law, it is legal to fire someone, evict them from housing, or deny them service at a restaurant just because they are lesbian, gay, bisexual, transgender, or queer (LGBTQ). While it is illegal to discriminate in employment, housing and public accommodations based race, color, religion, sex, pregnancy, national origin, age, handicap or marital status, the LGBTQ community is currently left out of statewide non-discrimination protections.
If you have experienced discrimination, we want to hear from you.
The times have changed, and it is no longer considered unacceptable by most of society for LGBT couples to raise children. Of course, not everyone is on board with the idea, but more and more adoption agencies are working with LGBT couples to find loving homes for children and build happy families. In fact, more than 80% of all public adoption agencies have placed at least one child with gay and lesbian families. Roughly 1/3 of all agencies (including private agencies) still reject LGBT applicants due to their religious beliefs or policies.
The process of becoming licensed to adopt as an LGBT couple is no different than it is for heterosexual couples. There are multiple steps, which include attending interviews, filling out plenty of paperwork, and completing questionnaires. You will likely have to take some classes and you will have a home visit. The home visit or home study involves a social worker visiting your home, providing information, and collecting information. There is also likely to be a home visit from a worker from the adoption agency you're working with. The requirements will vary based on the agency, but most will request personal references and documents, like birth certificates, criminal checks, etc.
Every state has its own laws concerning LGBT adoptions. In South Carolina, a single LGBT parent can legally petition for a license to adopt a child. Same sex parents are also allowed to petition jointly for a license to adopt a child. Further, there is so specific law prohibiting an LGBT partner from petitioning to adopt a child in a step parent adoption.
Gay and transgender people become parents in diverse ways including adoption, technology, and previous heterosexual relationships. These families deserve the same protections that other families receive. Unfortunately, current laws have created some barriers to securing legal protections. Family decisions should be made by parents and professionals, not politicians.  SC Equality will be working in 2018 to have some of these barriers removed.
SC Equality is committed to ensuring a future where every student who walks the halls of our schools and who sits at the desks in our classrooms is safe and protected.
In 2011, we created the SC GSA Network (South Carolina Gay-Straight Alliance Network). The SC GSA Network is the only National GSA Network member in the Palmetto State. We provide the education, support and crisis management needs of all South Carolina's High School GSAs.
At SC Equality, our safe schools initiatives have taken many forms, from legislative to educational.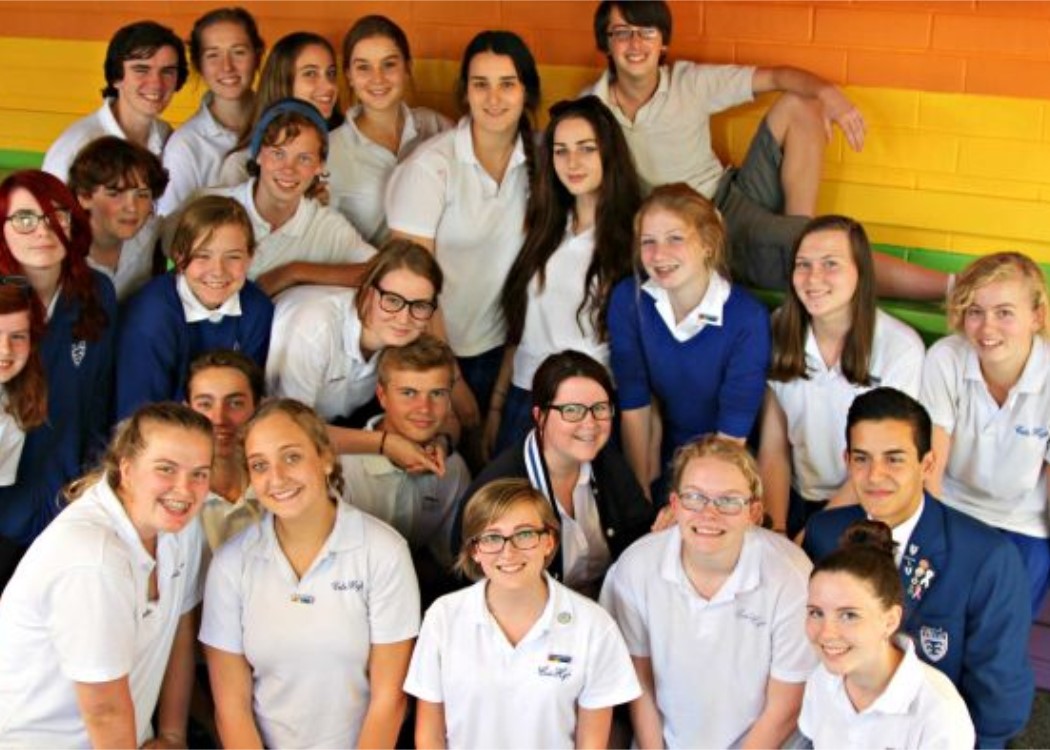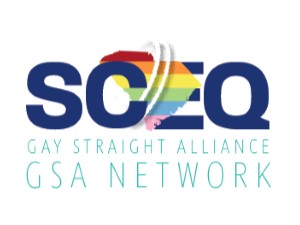 Some Christian groups have no problem protecting people from crimes driven by racial or religious hatred. They just draw the line at sexual orientation.
Last year, lawmakers in South Carolina introduced legislation that would have increased the standard penalties for anyone who assaults, intimidates or threatens another individual if they did so because of the victim's "race, religion, color, sex, age, national origin, or sexual orientation."
Drafted by Democratic legislators after white supremacist Dylann Roof murdered nine African-American parishioners at a church in Charleston, the bill never even came up for a vote. It was a familiar fate. In recent years, at least a half-dozen other hate crimes proposals have died in the South Carolina statehouse.  SC Equality is determined to bring this bill back up again in 2018.
115,000 Voices for Equality
The gay, lesbian, bisexual and transgender community in South Carolina has become a defining feature of our state's political landscape. More and more candidates are recognizing that the LGBT community is an engaged and united electorate that supports and empowers our leader's who embrace equality.
Since our founding in 2002, SC Equality has identified nearly 115,000 same-sex and pro-LGBT voter households in South Carolina.
Each cycle the SC Equality PAC (political action committee) and SC Equality Coalition (501(c)1) surveys candidates in local, state and national elections about issues and policies that our members care about.  In 2018, we will transform the survey data into comprehensive 2018 voter guide that showcase candidate positions on critical issues like local non-discrimination policies, anti-bullying policies, adoption by gay parents and marriage equality.
MARRIAGE AND RELATIONSHIPS
What you need to know of marriage equality in South Carolina.
Marriage Licenses
To get married in the state of South Carolina, you need to obtain a marriage license. South Carolina does issue marriage licenses for same-sex couples. The following requirements apply to both residents and non-residents:
Both parties must appear together at the office of a South Carolina county probate judge and file a written application. This application asks for the full name, social security number or alien identification number, age, and place of residence of each person. It is a sworn statement that must be signed by both parties and then notarized in the office of the probate judge.

Some probate judges require both applicants to show their social security cards.

There is a waiting period after the application is filed before the license can be picked up and the marriage can take place. This waiting period varies from county to county, so please contact the appropriate county probate judge at least a week before you plan to get married.

If you are 18 years old or older, you do not need parental consent. But you must provide proof of your age (or simply identification if you're over age 25) by presenting one of the following:
– Valid driver's license or state-issued identification card
– Original birth certificate or a certified copy of your birth certificate
– Current military identification card
– Current passport; plus current visa attached if not a US citizen
If you are under the age of 18, parental consent can be granted for boys and girls who are at least 16 years old. All minor applicants must file an original birth certificate or a certified copy of their birth certificate, which becomes a part of their permanent application record. The parent or legal guardian of a minor applicant must appear at the same time as the minor to present identification and sign a form consenting to the marriage.

No blood test or physical exam is required.

South Carolina residency is not required.

A South Carolina license can be used in any county in the state.

If recently divorced, legal proof of the divorce may be needed. This varies by county so please contact the appropriate county probate judge to confirm that county's requirement.

The fee for a marriage license varies from county to county.
SC Equality's Transgender Inclusion Initiative, known as TransAction South Carolina, continues to grow grassroots engagement and influence state public policy. This initiative has been instrumental in identifying the need for increased transgender education in many of our society's fundamental institutions.
Our transgender inclusion education efforts have expanded to conducting transgender inclusion workshops with major South Carolina employers to training media, law enforcement, health care and the faith community. In doing so, creating a broader base of understanding and multi-level support from societal institutions which interface with the transgender community. TransAction has also been highly engaged in public policy issues, supporting filly inclusive Human Rights Ordinances across South Carolina and the statewide Uniform Non-discrimination Act and the Workplace Fairness Act.
The need for quality health care and service providers for the transgender community has never been more in demand. Our community is emerging in rapid numbers, spanning all age groups.  In 2018, we will develop The South Carolina Transgender Resource Guide to provide a directory of quality trans-friendly service providers from across the state. Our goal is that this will be a living resource guide that will be updated regularly.
On the evening of June 17, 2015, a 21-year-old domestic terrorist and white supremacist, Dylann Roof killed nine people (including the senior pastor, state senator Clementa C. Pinckney) during a prayer service at the Emanuel African Methodist Episcopal Church in downtown Charleston, South Carolina.  Not only was Roof held accountable for the deaths of his nine victims, but also for his motivations for the attack. It was a conviction only prosecutors at the federal level could get, because South Carolina doesn't have its own law against hate crimes.
On June 12, 2016, a gunman opened fire at Pulse Nightclub in Orlando. Bullets from the shooter's military-style assault weapon struck 102 people, leaving 49 dead, 53 injured, and hundreds traumatized. The LGBTQ and Latinx communities were targeted in a hate-fueled rampage that is now the deadliest modern-day mass shooting and the largest attack on LGBTQ people in America in history.
The Pulse massacre compels us to confront two realities: the systematic dehumanization of LGBTQ people and the far too easy access to weapons of mass slaughter. We must uproot hate and prevent those who seek to do us harm from accessing weapons of mass slaughter. SC Equality is committed to common sense gun violence prevention measures in combination with our work to move equality forward for LGBTQ people.
SC Equality works to raise awareness about the concerns of lesbian, gay, bisexual and transgender (LGBT) elders and about the unique barriers they encounter in gaining access to housing, healthcare, long-term care and other needed services.
With gay marriage legal nationwide, Americans should theoretically be living in a golden age for LGBT seniors. Yet recent survey found that only 22 percent of respondents felt they could be open about their sexual identities with health-care staff. Almost 90 percent predicted that staff members would discriminate based on their sexual orientations or gender identities. And 43 percent reported instances of mistreatment. Meanwhile, few elder-care providers have services directly targeted at helping them.
To deal with this problem, SC Equality decided to integrate LGBT-focused programs into our work to confirm that these issues are being address here in South Carolina.
We are committed to combating HIV in the state of South Carolina, which ranks # 17 in the nation for HIV transmissions. Since the beginning of the HIV epidemic in the early 1980s we have witnessed how HIV has disproportionately impacted the LGBTQ community. The fact that HIV has almost completely disappeared from mass media does not mean the crisis is over. In fact, since 2013 HIV started sliding down the international agenda, overtaken by other issues, and losing important public funding. Yet, now more than ever, it is essential that we take collective action to end HIV by the year 2030 and not lose momentum.
As long as injustice & inequality persist, and LGBTQ youth are bullied in schools across South Carolina, none of us can truly rest. It doesn't take much to change a life, Get in touch today and start making the difference.